V2X Communication Range Test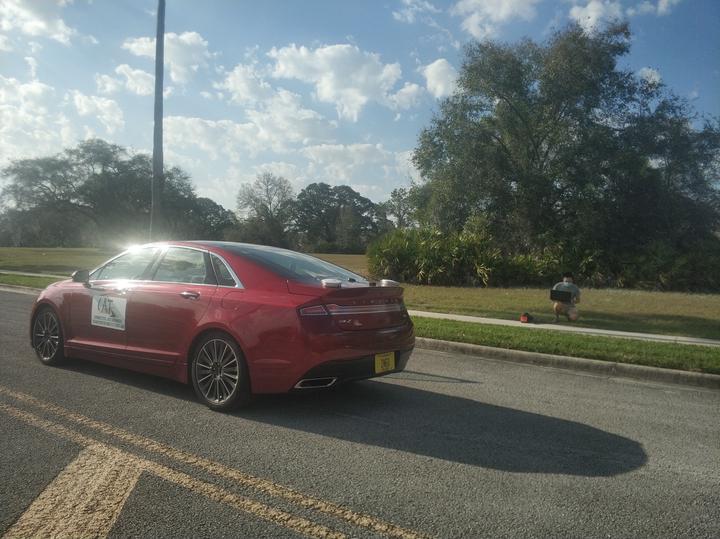 CATS Lab tested the communication range of DSRC devices (V2X).
As shown in the figure, the experiment is performed on USF Rocky Rd, and the RSU is placed at the beginning of the road indicated by a red arrow. The experiment vehicle starts at the entrance and passes the RSU with different speeds. When the vehicle passes the RSU, the RSU will send an image message (32.8 Kb) to the OBU. The transfer delay is measured.